Hoboken is a city of about 61,000 residents in New Jersey that lies right on the Hudson River, which stretches up northward into upstate New York and spans a total of 315 miles between New York state and New Jersey. Ol' Blue Eyes, Frank Sinatra, was born in Hoboken in 1915, and you can see the majestic Manhattan skyline across the river.
Former industries in Hoboken included Lipton tea, Hostess Cupcakes, Maxwell House coffee, and Wonder Bread. Although those iconic companies are long gone, they helped put the city on the map. Nowadays, Hoboken is trendier and more upscale than ever before and was recently ranked as the second best place to live in Hudson County by
Niche
.
The current
median home price
—which a Hoboken real estate agent can help you track—is $820,000, up from last year's high of $729,000. This signals a seller's market, which means that there are more buyers searching for homes than there are homes available for sale. If you're one of those sellers, check out these tips on enhancing the number of offers—and the strength of those offers—with a few easy fixes.
You only get one chance to make a great first impression
Remember what you were taught about first impressions? That lesson is especially true with houses for sale, and your Hoboken real estate agent will vouch for that advice. No. 1 on any seller's "To Do" list should always be to maximize your home's curb appeal. At the very least, tidy up your front and back yards, repair any cracked or run-down driveways, curbs, and walkways, and power wash the exterior of your home to make sure it's as clean as possible. If your front door has seen better days, replace or repaint it. Make sure you've cleared the cobwebs from the front porch and provided adequate lighting at the entrances to your home.
Upgrade your home to feature energy-efficient perks and appliances
These days, preserving the earth is more crucial than ever, and there are easy ways to do so by making your home energy-efficient. First, look at your kitchen appliances. Outdated versions only guzzle energy, increase operating costs, and facilitate costly repairs. Not only will upgrades reduce your utility expenses, but they are also appealing to new buyers for that very reason as well as the perk of being eco-friendly and aware. Also check the lighting for less energy-wasting, longer-lasting lighting alternatives, such as LEDs (
Light Emitting Diodes
). Mother Earth—and your new buyers—will thank you.
Invest in necessary repairs
It's standard practice for buyers to pay for a home inspection before a home purchase is finalized. In fact, it's a requirement in most states. For sellers, it's a good move to invest in a pre-sale home inspection, which will identify areas in need of repair. If these findings are left in disrepair, a buyer could back out of the purchase without penalty or force you to lower the purchase price or risk losing the sale. As an example, if your house needs a new roof at a replacement cost of $20,000, you have two options. Choose to ignore the repair and risk driving buyers away, or fix the roof. If you ignore the repair, a buyer could negotiate a lower price in exchange for fixing the roof at his cost and inconvenience.
Be reasonable and fair in pricing

It's a given that any seller wants to maximize their profits when selling a home, especially in a seller's market. Your Hoboken real estate agent can calculate your home's worth compared to other homes ("comparables") currently for sale within a close radius of your home, usually three to five miles. While your home might be the most upgraded of all other homes for sale, it's crucial to not list your home much higher than what the market will bear.

For example, if comps are running between $500,000 and $650,000 and your home lists for $800,000, buyers might not look at it because it's out of their budget, they might assume you're a maverick seller with an ego, or even if the home is the fantasy home of their dreams, they might lose money if they buy it for $800,000 and cannot sell it for that much at a later time unless the market soars skyward.

The opposite scenario comes if you fold and list your home for too low a price because you think it will sell faster. However, doing so could have the opposite effect: Buyers will assume there's something wrong with your house and you're trying to unload it to the first bidder.
Assess needed upgrades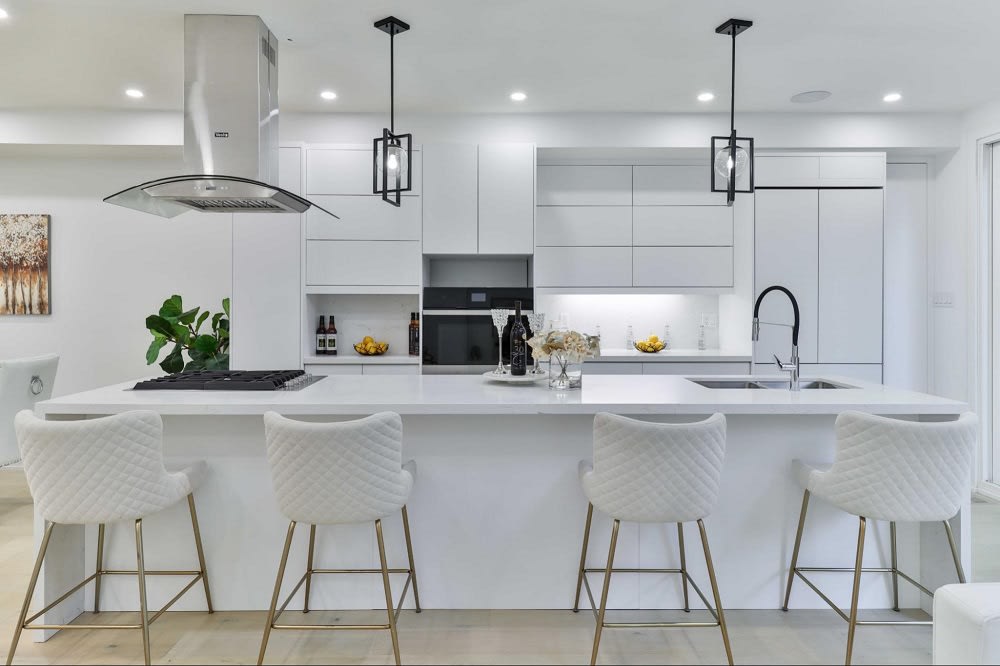 Before you even list your home, hire a professional cleaning service to perform deep cleaning. Then you can assess what you need to upgrade. Be careful, though, and turn to your Hoboken real estate agent before proceeding. Why? If the upgrade is cosmetic, you could be spending money on something you think a buyer would appreciate, then find out that buyers either don't care about it or hate it outright. Examples of these are new carpeting, paint, tile flooring, and other non-functional choices that are personal and subjective.

If the upgrade is functional, such as appliances, plumbing, and lighting, then proceed with care. Focus on the two most important rooms in the house: The kitchen and the bathrooms. If your appliances are outdated, invest in a new, high-end stove, oven, or refrigerator. If the appliances are functional, consider instead sprucing up the cabinets, floor, and lighting. Update your bathrooms with modern pedestal sinks or above-cabinet sinks. Throw out the framed square mirror that's reminiscent of an upscale hotel bathroom. Declutter the space and repair any leaks, old tile, or linoleum, and you'll be good to go.
Excited to move forward with the prep and sale of your home? Reach out to one of the trusted Hoboken real estate agents at
Properties by Southern
for assistance.