There are many qualities that go into making a great real estate agent. Some people might think that it's all about being good with numbers and having a lot of experience in the market. While those things are important, they are not the only things that make an agent successful. So, if you're looking for an excellent Jersey City, NJ, real estate agent, read on for some of the most important qualities to aim for.
1: Attentiveness to details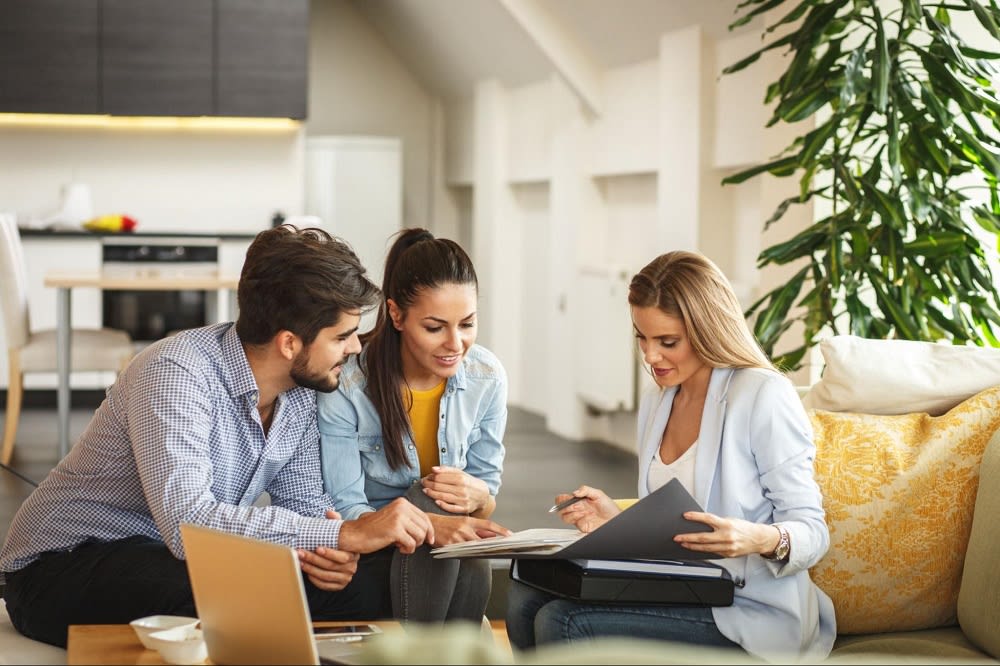 Photo courtesy of Shutterstock
When it comes to buying or selling Jersey City, NJ, homes for sale, paying attention to the details is essential. This is especially true for real estate agents, who are tasked with managing everything from the paperwork involved in buying and selling a property, to overseeing home inspections and appraisals, to helping clients choose their new homes or find buyers for their own properties. It can be a busy and complex job, but the best real estate agents are always attentive to detail and focused on getting things right every step of the way.
Whether they are negotiating a deal or showing clients around a property, these agents never overlook anything that might affect the transaction. That's because they know how important it is to give buyers and sellers exactly what they need. They understand that being attentive to small details can make a big difference in terms of client satisfaction and overall success. By maintaining close attention to the task at hand, these agents help ensure that each client's experience is as smooth and stress-free as possible. So if you're gearing up to buy or sell property, be sure to work with an agent who knows how vital it is to pay attention to every last detail along the way.
2: Honesty and integrity
Being a great real estate agent requires more than just knowledge about the market and strong negotiating skills. It also takes a high degree of honesty and integrity.
A good agent needs to be trustworthy and reliable, showing clients that they can be counted on to represent their interests in every transaction. Additionally, a real estate agent must be able to speak candidly with clients when necessary, letting them know if there are any issues with a property or concerning the terms of a deal so that they can make informed decisions.
Ultimately, successful real estate agents must always maintain the highest standards of honesty and integrity in everything they do. Whether dealing with buyers or sellers, these agents can be trusted to provide honest counsel and protect the best interests of their clients at all times. Such professionalism is essential for success in this demanding industry.
3: Friendly and communicative
Whether you are buying or selling a home, there will often be complex aspects of the process that need to be addressed. Great real estate agents put the needs and concerns of their clients first, and they have the skills and knowledge necessary to help navigate these issues smoothly and effectively. To do this effectively, however, agents must be friendly and communicative at all times. They need to build strong relationships with their clients to feel comfortable opening up about their needs and asking questions when needed.
Additionally, good agents are always attentive and responsive: they know how to listen closely to their clients' concerns and address them promptly. Ultimately, being a friendly and communicative agent can make all the difference in getting results for your clients and helping them achieve their real estate goals.
4: Knowledgeable about the area
In the vibrant city of Jersey City, it is essential that real estate agents have a deep knowledge of the area and its unique characteristics. Whether you are working with buyers or sellers, having an in-depth understanding of the local market will make all the difference in meeting clients' needs.
Knowing the best neighborhoods and what kind of property to look for is essential for buyers. A strong grasp of local trends, pricing, and amenities helps agents match clients with their perfect homes. For sellers, being knowledgeable about where their target market lives, works, and spends their time will allow agents to set effective pricing and marketing strategies that will optimize their chances of selling quickly.
At the end of the day, great real estate agents should be knowledgeable not just about real estate law and business practices but also about the specific needs and desires of the people living in their communities. A great Jersey City agent ensures they stay up-to-date on everything happening there — from new developments to key events to local hot spots! Their commitment to stellar customer service ensures that clients are happy with their experience.
5: Savvy marketing and technical skills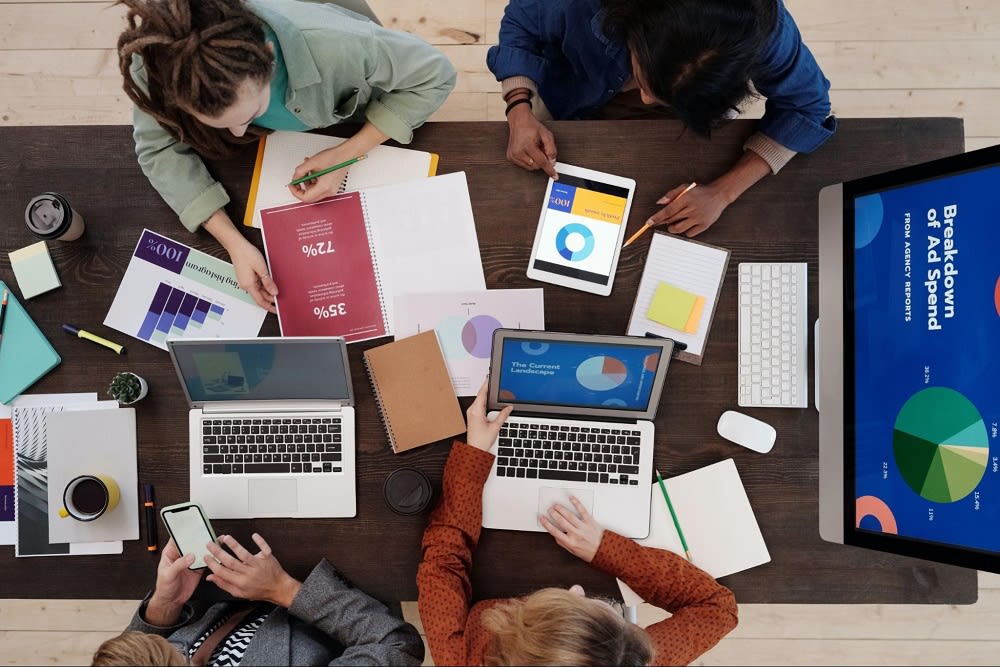 Photo courtesy of Pexels
Great real estate agents need to be skilled in marketing and technology to stay competitive in today's market. With the ever-evolving world of web-based platforms, it is essential for real estate professionals to understand how to utilize the latest digital tools and technologies to reach potential buyers and sellers of Jersey City, NJ, homes for sale.
Additionally, successful agents must have a solid grasp of marketing principles, including effective brand-building, promotion strategies, and consumer psychology. These skills allow agents to connect with their target audiences and create lasting relationships that lead to successful sales and happy clients. Whether you're buying or selling a house, it is crucial that you work with a real estate professional who understands how to navigate the complex world of online marketing and who can utilize advanced digital tools to achieve your goals.
6: Expert problem-solving skills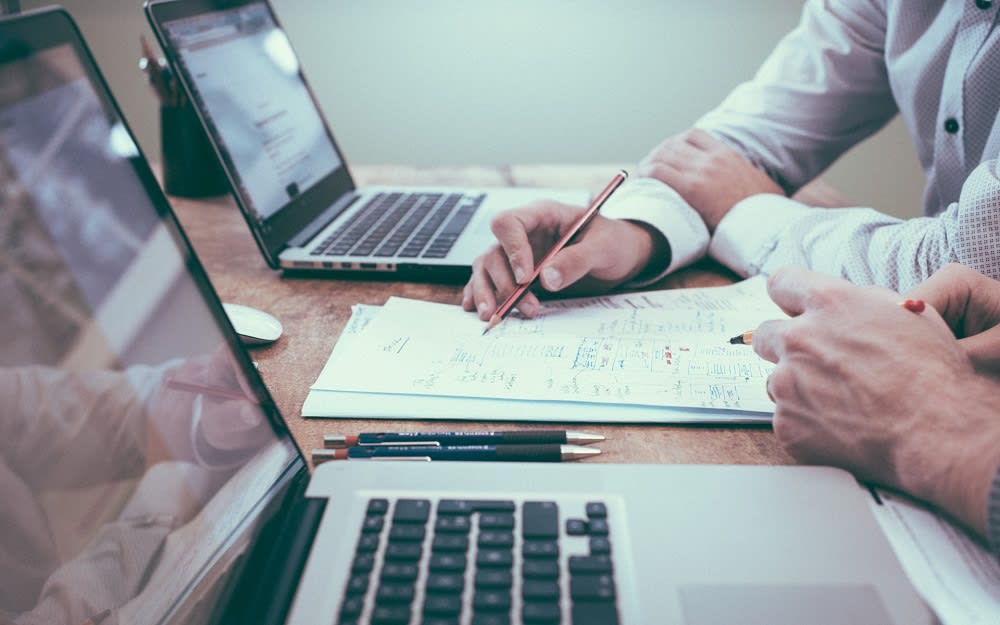 Photo courtesy of Unsplash
Whether navigating complex legal paperwork, dealing with tight deadlines, securing financing, or handling unexpected home buying or selling challenges, an experienced agent will always have an array of tools and techniques to help you through even the most demanding situations. Furthermore, great real estate agents have expert communication skills, which means that you can rest assured that all parties involved in the transaction — including your lender, appraiser, and contractor — will be kept up-to-date on all aspects of the deal. In short, choosing an agent with strong problem-solving skills is one of the best ways to ensure a smooth and successful real estate transaction.
7: Has a network of proven contacts
As someone searching for a great real estate agent, you may wonder what sets these professionals above the rest. At the heart of it, what sets successful real estate agents apart is their ability to build and maintain an extensive network of contacts.
Whether they need professional staging services to help potential buyers visualize your property, cleaning services to prepare a home for sale, or painters and repair contractors to make cosmetic improvements before putting the house on the market, great real estate agents always have access to a trusted network of contacts. In addition, these experienced professionals can navigate the complex landscape of financing options and work with clients to find financing solutions that best fit their needs. With these capabilities and more, it is clear why qualified real estate agents are an essential asset in navigating today's competitive housing market.
8: Expert negotiation skills
Photo courtesy of Shutterstock
When buying or selling a home on the Jersey City, NJ, real estate scene, working with a great real estate agent skilled at negotiation can make all the difference. Real estate agents with strong negotiation skills are able to get the best deal for their clients, ensuring that they get the highest possible value for their property and the best possible terms for a purchase.
This skill is particularly important at the point of sale, as there are often many competing offers and complex negotiations involved. Additionally, having an agent with strong negotiation skills can be crucial when making repairs or upgrades to your home before putting it back on the market. In short, if you want the best possible outcome when negotiating, it's essential to have an agent with expert negotiation skills on your side.
When choosing a real estate agent, it is necessary to consider their skills and experience to ensure a smooth and successful transaction. The eight qualities we have outlined above are some of the most important ones to consider when selecting an agent to represent you. If you are interested in buying or selling property in
Jersey City, NJ, real estate
, reach out to one of the agents at
Properties by Southern
to work toward your goals.
*Header photo courtesy of Shutterstock