Are you ready to join the thousands of homeowners who list their Jersey City, NJ homes for sale so they can upgrade or relocate? When you're getting ready to sell your home, there's rarely a moment to spare. Whether you're busy keeping in touch with your agent, staying up to date with repairs, or contacting potential buyers, it can be difficult to find the time to stage your home. But it's easier than you might think. That's why we've compiled a brief list of things you can do to make the staging process a walk in the park. Let's get started!
Depersonalize the space
As much as 82% of real estate agents reported that staging your home can
help buyers visualize
themselves in the house, according to a 2021 National Association of Realtors poll. Taking the time to stage the property yourself can also save you a considerable amount of money compared to hiring professional staging agencies. Perhaps the first step you can take to invite more buyers to your listing is to personalize.
It doesn't take very much specialized knowledge to learn how to depersonalize a home. Often, all that's necessary is to remove personal photos, artworks, and mementos that start to pile up in anyone's home over time. Go to the areas of the house that have the highest traffic like living rooms, kitchens, and entryways. There, try to remove any articles that might hinder potential buyers from picturing themselves in the space. These might include:
Family photos

Children's artworks

Family mementos and portraits

Antiques and sentimental objects
Define each room
Another strategy that professional staging companies employ is to sharply
outline the function
of each room. This technique can help buyers of
Jersey City, NJ
homes for sale to plan for what they themselves might want to use a particular space for. Over time, most homeowners end up converting high-traffic areas into multi-use rooms, so it's a good idea to simplify the layout before showing a home.
If your guest bedroom is also doubling as a storage space, consider moving excess items to a dedicated storage room, basement area, or garage. Perhaps a second bathroom also shares space with an area for toiletries and bedding. In that case, it might be a good idea to consolidate all the linens in a central room or cabinet that buyers will immediately understand as a storage space. Overall, the idea behind defining rooms is to aid buyers in imagining themselves already living in the home, so simplicity is the name of the game.
Think like a minimalist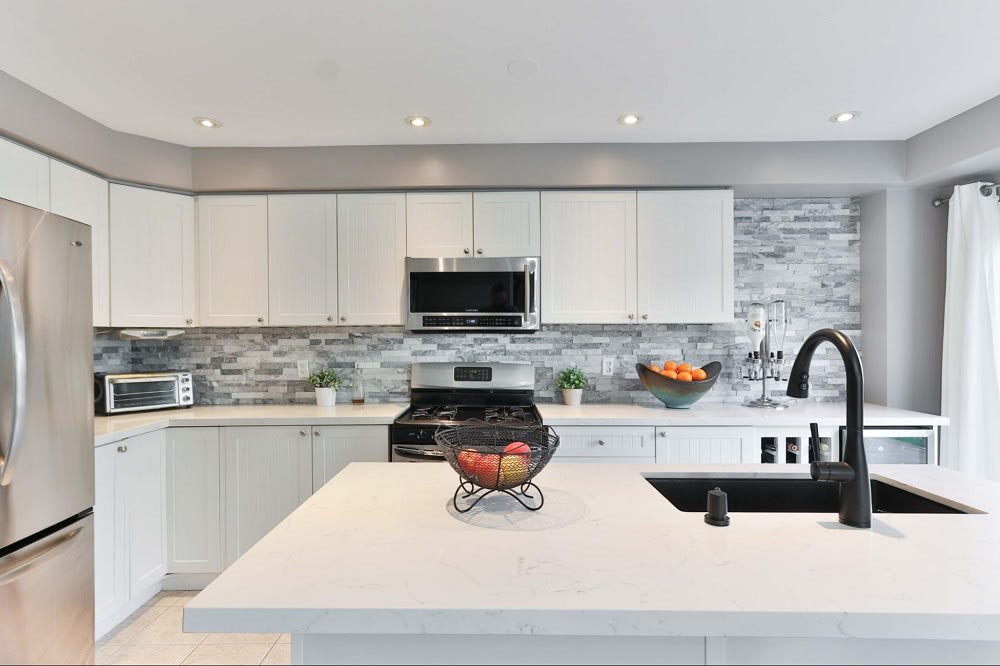 Speaking of simplicity, another aim of staging your home should be to minimize clutter and present a clean, streamlined flow between living spaces. Creating
minimalist rooms
and hallways can help in this process with very little effort.
The first place to go when minimizing your home for staging is the kitchen, entryways, and living spaces. Eliminate excess appliances, food, and furniture and replace them with a simple accent piece like a bowl of fruit or colorful artwork. Stow any valuable items in storage and consider donating or putting up for auction objects that you don't regularly use. The goal is to present the home to buyers in a simple, yet sophisticated, way that invites them to fill in any empty spaces with objects or appliances of their own.
Consider a new coat of paint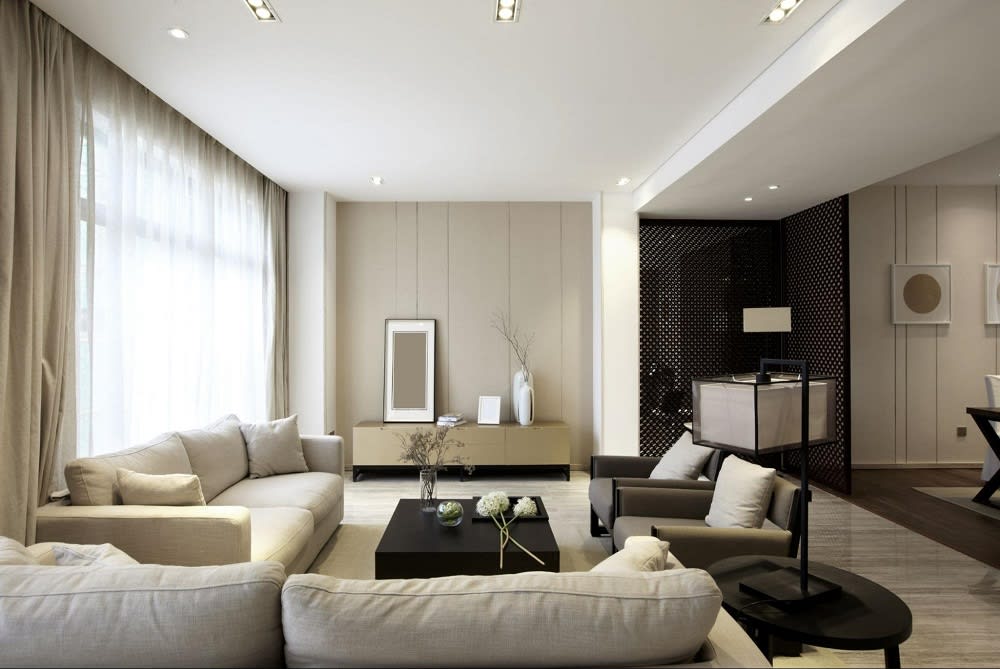 A fresh coat of paint on internal or external walls – and even the flooring – can give potential buyers the impression that the house is virtually brand new. The best thing is that this step in the staging process can be completed far in advance of opening your property to walk-ins and open houses.
Upwards of
60% of realtors
said that repainting interior walls can carry massive resale value benefits for home sellers. It's especially important to repaint areas of the home that have scuffs, chipped paint, or signs of age which could potentially be off-putting to buyers. But you don't have to stop at the walls or floors. Consider repainting accent pieces like mirrors, large picture frames, mantle pieces, or doorways in similar shades (preferably light, bright, or neutral tones) to help blend together the decor and create a uniform feeling for new buyers.
Focus on the first impression
The old adage not to "judge a book by its cover" may not hold true for reading, but it's certainly the case that most buyers won't hesitate to judge a home based on their
first impression
. That's why it's key to give your visitors a sense of cleanliness, security, and comfort right away.
If your front door or foyer has seen better days, it's always a good idea to repaint the entry, remove excess clutter, and thoroughly sanitize high-traffic areas that get a lot of attention from you and your family. Boost curb appeal by planting fresh foliage by the front door and along the border of the property. Focus on making a big impact on first-time visitors by planting large accent flowers like hydrangeas on rhododendrons and making sure that all windows are clean.
Don't hesitate to invite friends and family over to help identify areas of the home that could use a touch up too. It can be easy for long-time homeowners to overlook simple changes that can make a big difference for buyers.
Extra storage can be a lifesaver
After you've decluttered, depersonalized, and simplified most public parts of the home, it's time to invest in some extra storage. The goal, however, isn't to
stow away
all your furniture and pack up all the accent pieces, leaving a bare living space that might come off as cold or unfriendly. Instead, be selective with what you store.
Extra couches and seating can make living rooms feel cluttered for potential buyers, so the first step should be to eliminate duplicates. Turn to kitchen appliances and utensils next, and pack up any excess items that might be an eyesore. As always, simplifying the decoration is key so you might also consider paring down bookshelves and packing away showpieces like fine china or mirrors in a second location as well.
Contact a local real estate agent today!
Have any other questions about staging your home yourself? Don't hesitate to reach out to
Properties by Southern
for advice on how to stage your Jersey City, NJ home today!