Hot market or slow, selling a home is always a challenge.

When the market favors the seller, you don't want to leave any money on the table. Maximizing your home's value and earning the highest ROI is of the utmost importance. If you can do so within a specific timeframe that best suits your needs, that's even better.

If the market tips towards the buyer, the goals remain the same, even if you have to temper expectations and devote a little more time and resources to earning the deal you want.

In both scenarios, your level of success in selling your home is most often determined by the number of offers your listing receives. Certainly, generating one or two competitive offers with your listing is great. But multiple competing bids mean you've done your homework, have prepped and listed a highly desirable home, and marketed it well.

In a time when market volatility is the rule, not the exception, just how does one position their high-end luxury home to appeal to a broad base of buyers? More importantly, how do you convince those buyers to stack one offer on top of another, potentially leading to a highly lucrative sale?

Below, we take a look at five ways to increase the number of offers on your home.
1. Understand the current market dynamics
When setting out to list a home that you hope will generate multiple offers, don't do so in a vacuum. The market determines the success or failure of your sale just as much as the house you're listing. And that includes the property's submarket and the broader city-wide market.

Much of your research should center around recent past sales of homes similar to yours. Take a close look at property type, size, bedrooms, amenities, neighborhood, and relative location to public transportation and Jersey City hotspots. Do a deep dive on which homes sold fastest, for the most money, and then determine why.

Were the most coveted properties priced ultra aggressively? Possess a dedicated at-home office or an extra bedroom? Or a professional-grade kitchen? Understanding why one home sold quickly while others sit on the market will ultimately inform your own prep, pricing, and decision-making process. You gain valuable insight into how to best position the property to increase offers.
2. Hire a knowledgeable and experienced listing agent

The internet is a treasure trove of knowledge and information. In a still-transitioning market, it can be tempting to handle the sales process yourself. Our advice is first to consider if you have the time, resources, and bandwidth to take on the considerable challenge yourself.

First, contemplate what it takes to prep and list a Jersey City luxury home for sale:


Research current comps, recently sold properties, and market history and trends.
Coordinate and schedule contractors and vendors for inspections, repairs, or staging or photography services.
Collect your home's sale-related documentation.
Create a marketing plan for your listing, including the development of its online presence, advertising materials, and posting your listing to the MLS.
Host showings.
Represent yourself in all contract negotiations.
That's all in addition to physically preparing the home and coordinating your own potential move. Plus, you probably still have a day job. Exhausting, to say the least.

A professional listing agent, who is an expert in positioning homes to sell at the top of the market, takes on the majority of those tasks. More than alleviating your day-to-day involvement in the sales process, top listing agents are adept at marketing homes.

Through both traditional and non-traditional means, they'll manage your home's exposure and online marketing footprint. They can also tap into an established network of marketing specialists to place your property in the right places at the right time to generate the most interest. The most well-connected realtors will even have a list of interested clients who pay a premium for pocket listings or an inside track on a great home. Your agent is your advocate for every critical moment of the sales process—from first listing to vetting offers and negotiation, to final closing.

Partner with a respected agent specializing in your specific market or property type. Let them take on the challenges of selling your home so you can focus on what comes next.
3. Invest in home staging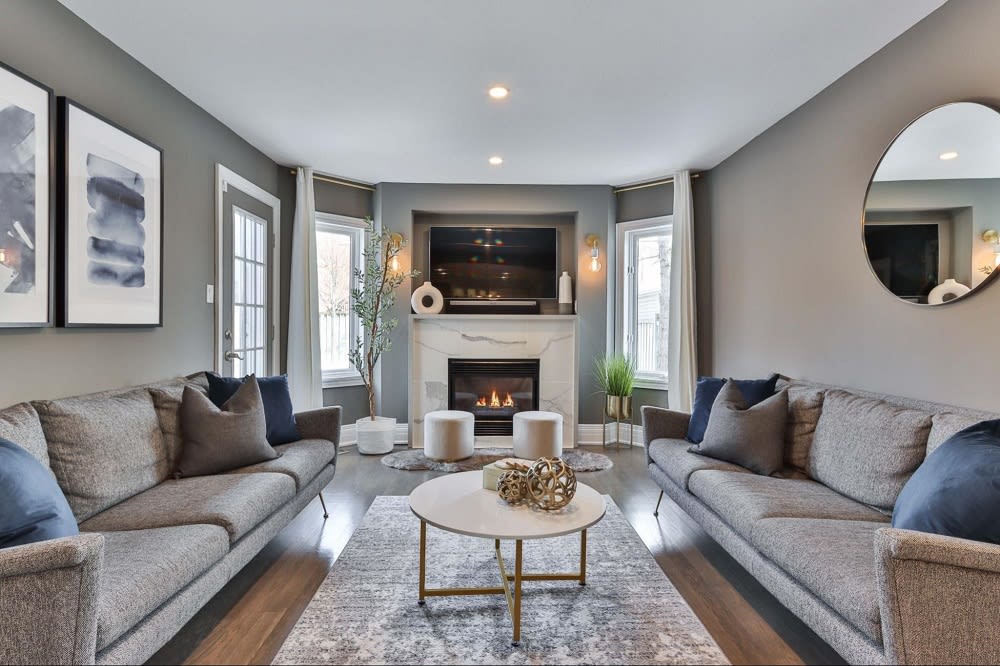 Whether you're trying to catch their attention online or convert a cursory drive-by into a tour, home prep is critical to drawing discerning home buyers to your Jersey City residence.

Foremost, a clean, clutter-free house is paramount to enticing home shoppers into making lucrative offers. A home devoid of family pictures, heirlooms, and knick-knacks creates a sense of potential ownership for the buyer. It's easier to envision themselves owning a residence that's a blank slate versus one where the seller remains firmly entrenched.

Similarly, removing bulky furniture, clearing off countertops, and freeing up space on overstuffed bookshelves furthers the impression of a home a buyer can make their own. Invaluable storage spaces—closets, kitchen, bath and utility cabinets, and your pantry—reduce the contents by half. Pack away the items you can live without in the short term to get ahead of your impending move while showing buyers the abundant space and storage your listing possesses.

Once the space is clean and organized, invest in a professional stager. Your trusted real estate agent can help you source the best candidates in Jersey City but look for those who specialize in your neighborhood and home type. The best professional stagers are adept at transforming homes into genuine showcases. Even upscale luxury properties benefit from a stager's ability to accentuate vital architectural details, highlight a home's versatile spaces, and create the type of like-new property buyers are clamoring for.

In a market where you compete for buyers, not staging a home can cost you valuable time and money. If you want to boost the volume of offers with the sizable investment of large-scale upgrades, you'll achieve a similar goal by staging your home.
4. Make a great first impression
Additionally, if yours is a single-family listing, don't forget to beautify your property exterior. As you fuss over your home's interior details, give the same level of attention to the outside of your home. If you're selling a condo or multi-family unit, don't hesitate to touch up the front door and threshold. Or give a little extra TLC to the entryway of the foyer.

First impressions matter—a lot. If the listing fails to make a good one, a prospect will carry that uneasy feeling throughout the remainder of the home tour. It can be disastrous for the perceived value of your home, especially if multiple shoppers are less than impressed during the first in-person tour.

Give that first impression a little extra oomph, and ensure you stay in the game for multiple competing offers.
5. Price your listing wisely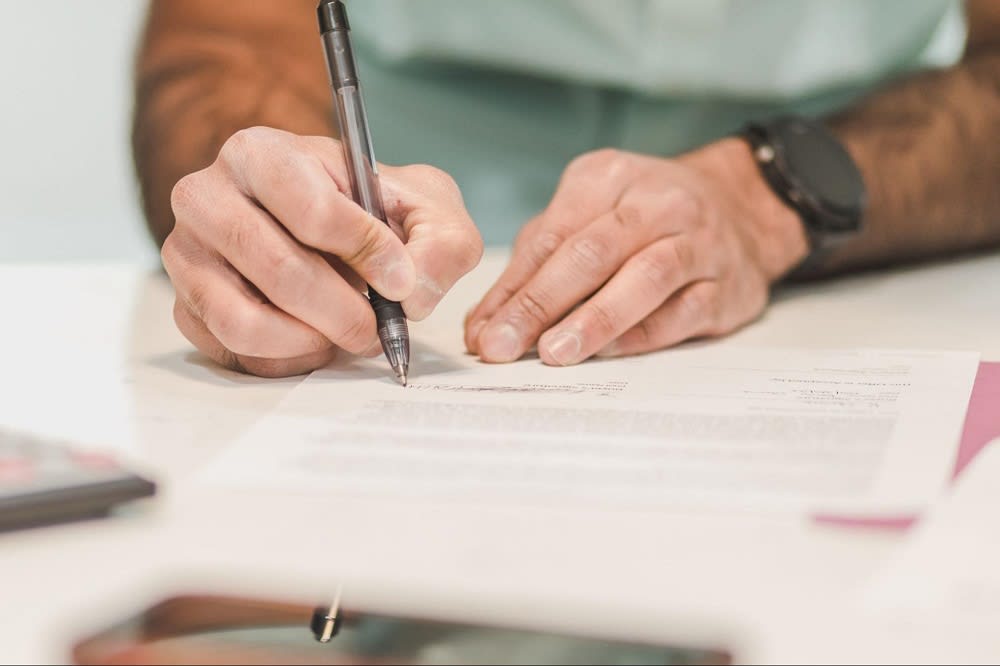 And by wisely, we mean aggressively. Although your agent greatly assists in determining your listing's pricing sweet spot, the decision to set the number belongs to you.
The bulk of your price will stem from your early market research, namely past sales comps and the market dynamics that drove the purchases. Price setting will also have you look at current comps on the market. Are homes similar to yours under contract? Sitting on the market with few bites from prospects? In the midst of another price drop?
Whatever the case, the market snapshot provides a ballpark figure for your baseline, a number you can work up or down from to set an attractive, aggressive price. Just remember, price too low, and you risk leaving substantial money on the table. Price too high, and buyers might not even see the listing due to pricing filters.
In many cases, the ideal number comes in slightly under the market. Shoppers take notice of perceived deals. Attract enough to the table, and you could walk away with bids exceeding your initial list price as well as the market value.
Conversely, if buyers balk at your first listing, don't delay adjusting the price, even if just slightly. Transitional markets can produce nervous or uncertain buyers. A slight adjustment can hit that palpable sweet spot of the right pricing and timing, with buyers flocking to your home to make an offer.
Again, lean on your listing agent to help you make sense of the market data, and narrow your asking price to meet your needs while also attracting buyers.
Whether you're seeking out houses for sale in
Jersey City Heights
or have a property you're ready to sell,
contact Properties by Southern today
to start your home buying or selling journey. Allow our experience and expertise to guide you as you navigate New Jersey's luxury real estate market.